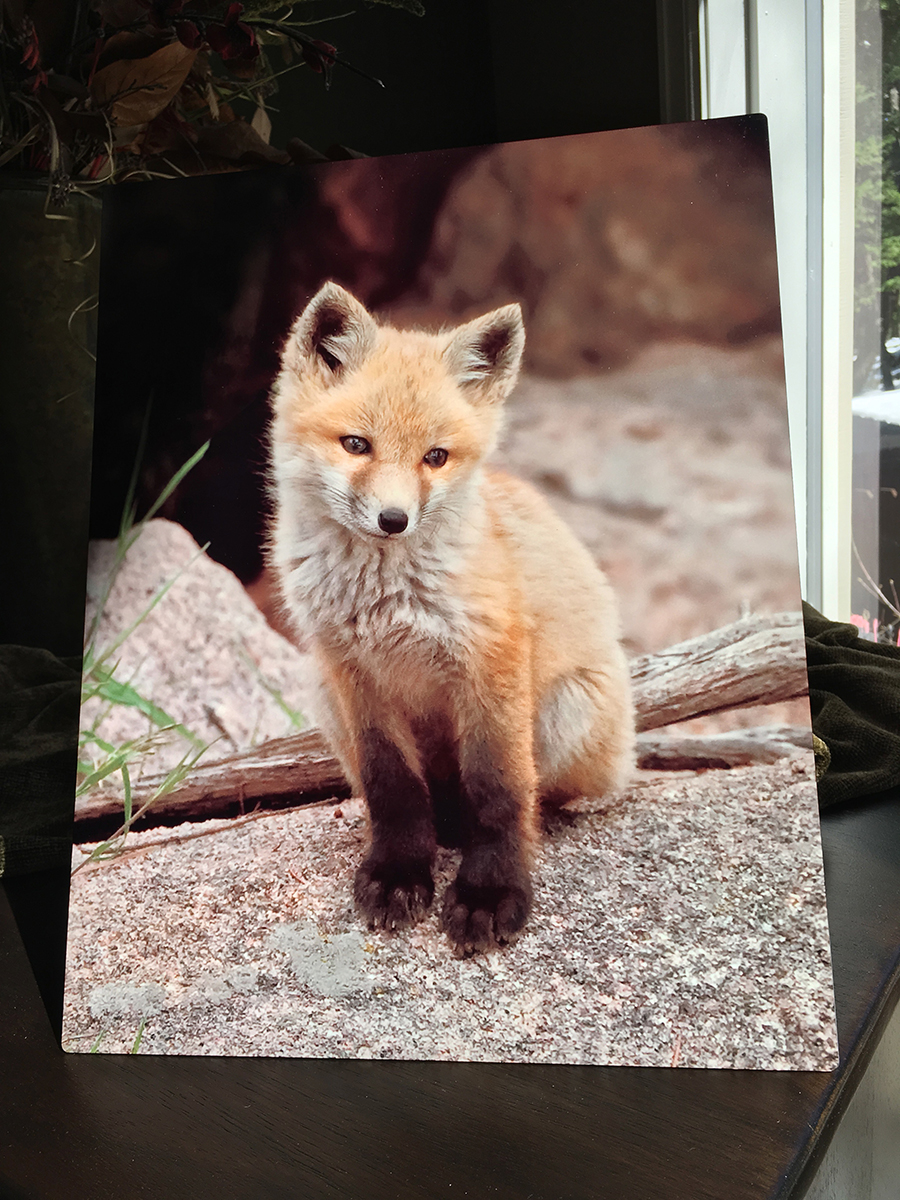 -Metal Images-
Images printed on metal offer a vibrant and clean way to display your new image. There's
no distraction from a frame or glass and they're
very durable. Another added benefit is that
you won't have any framing or matte expense.
You have a few choices to make when you
order your new metal print. First, gloss or matte. Gloss will reflect light but it really pops the image. Matte finish does away with the light reflection and has a beautiful sheen to it. Frankly, they both have a stunning look to them!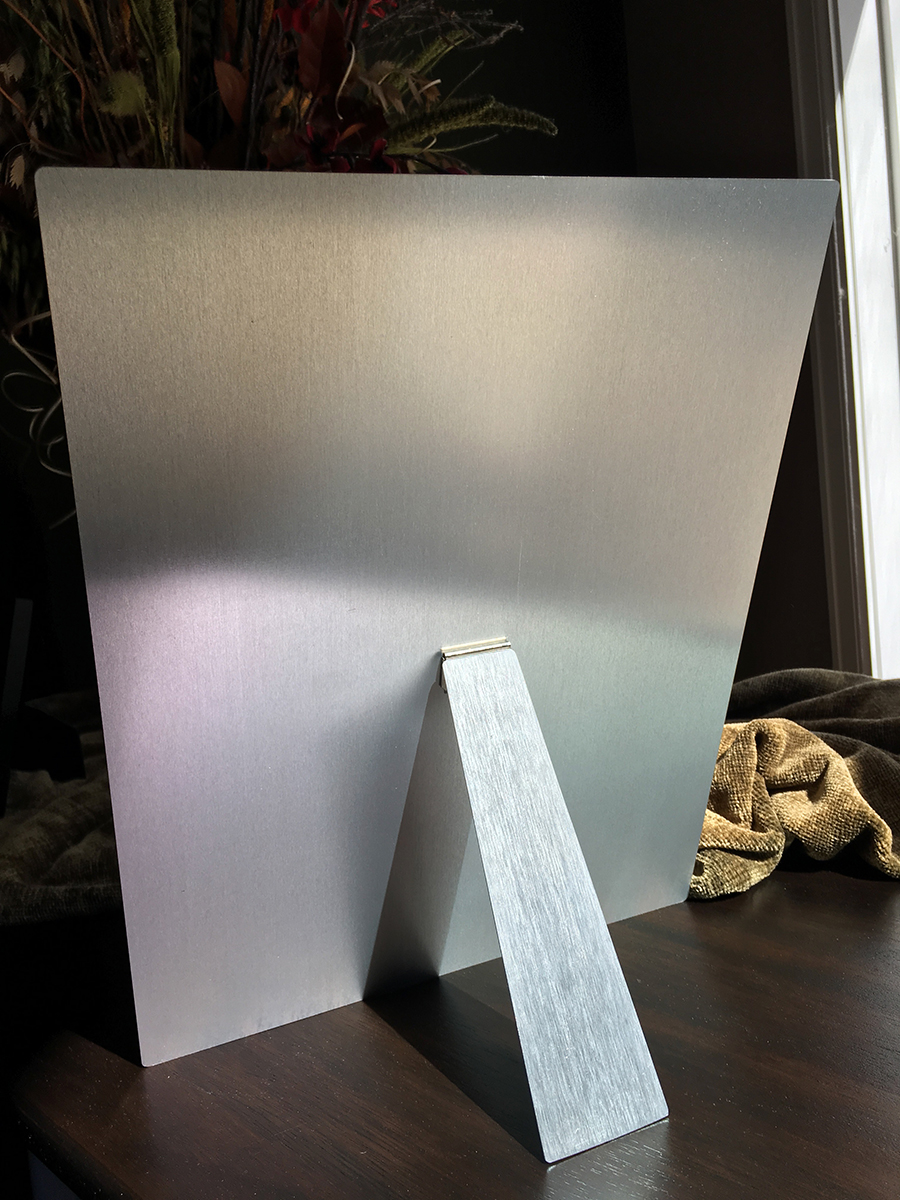 Next you want to choose how you display your new image. There are two choices, easel or wall mount.
Easel mount is for images 11"x14" or smaller but you may use a wall mount for any size.
Either way, you're going to love them!